Fischer Photography on Facebook!


The studio is a half city block long providing an innovative camera room, complete with several built in settings, including:

Full sized antique porch.
80 year old brick wall.
Old barn, complete with straw and western gear.
3 Piece, 8' high stone wall with reversible brick background.
A sports locker room..
All white bay window seat.
Hi-key canvas.
Special spotlight effects.
Numerous muslin Backgrounds.
10 Color key backgrounds.
10 Artist painted canvas backgrounds.
Library area with bookshelves & library chair.
3 - 10' tall columns.
Large stone fireplace and mantel.
50 & 60's room, complete with a 1961 Classic Blue Corvette, a Harley Davidson motorcycle, old pop machine & a jukebox.
Artist painted wall, large enough to fit groups of up to 45 people.

With all of these options it's easy to see why Fischer Photography has been voted Best Photographer in Cass County!

Fischer Photography also has it's own beautifully landscaped outdoor studio. Complete with a garden park, barn wood area with western gear, trellis area, a gazebo area, an arched seated tree, beautiful flowers, ivy covered areas, an antique city light & park bench, an ornate bridge over a rocky stream, a brick pathway with a flower garden and a stone wall with cascading flowers, an all new beach and dock area, as well as much more.

Check out our online studio slideshow to see what we have to offer!

---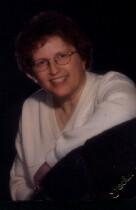 Suzanne Fischer, M. Photog, Cr., CPP, owner of Fischer Photography has been in photography since 1979. She has won numerous awards and degrees.
Sue holds the title of Master of Photography (M.Photog.) The masters degree is in recognition of superior photographic competence, demonstrated through success in photographic competition and advanced education. Less than 650 professional photographers world wide hold this title.
In July of 2000 Fischer was awarded the Photographic Craftsman degree in recognition of her service to the photographic profession as an orator, author and mentor.
Sue also holds the Certified Professional Photographer (CPP) designation.
The CPP designation is designed to measure the photographer's artistic, technical, ethical and business competence.
Sue has won many awards, the prestigious Kodak Gallery Award for photographic excellence; she has had two portraits accepted into the "PPA National Loan Collection" and published in a hardback bound book; and she has been named to the Elite Top Ten Photographers of the State of Iowa three times.
She is a member of the Certified Professional Photographers of America and of Iowa, Professional Photographers of Iowa, Senior Photographers International and American Society of Photographers. She has been an Iowa State Fair photography judge since 1994.
Sue's hobbies include working on her 1961 Classic Corvette and playing with her grandsons, Cole and Dalton.
---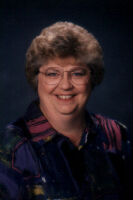 Judy A. Thompson, has been with Fischer Photography since 1989. Her job has a wide variety, including bookkeeping, order processing and general business management. Judy lives in Atlantic and has three children, Jeff Thompson, Vicki Erickson and Debbie Buscher all of Atlantic. She is a member of the Professional Photographers of Iowa.
Judy's Hobbies include reading novels and collecting angels.
---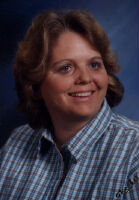 Lynda Conrad, has been with Fischer Photography since 1999. She plays an essential part in process and production in the studio.
Lynda is married to Chris Conrad and has 5 children. Lynda's hobbies include visiting with all her friends and attending many activities that her family members are involved in.
---
"What does all this mean to you?" It means that day in and day out, the Fischer Photography staff works very hard to produce the most creative and flattering portraits. They work to assure you of getting the most unique, personal images, to fit you and your families personality and style.
"Drop in and check us out, we are waiting to meet you!"
---
Call Locally: 712-243-6242 Nationally: 800-709-3686
Email: fischerp@mchsi.com
Created by The Cyber Solution.
Copyright 2009 Fischer Photography. All rights reserved.
Revised: 06/26/09